Mylab is the leading expert in healthcare laboratory and diagnostics information systems in the Nordic countries. Mylab's customers are Finland's leading healthcare laboratories that utilise the My+® solution in their daily operations. The solution supplies healthcare professionals with the information they need to make treatment decisions. Through its Swedish-Danish subsidiary, Mylab has in recent years expanded its operations outside of Finland's borders.
Mylab's extensive experience and expertise as a developer of information systems for healthcare laboratories in Finland serve as a good basis for bringing the know-how accumulated in Finland out more widely in Scandinavia. Mylab is currently experiencing a phase of growth, which is also reflected in the steady increase in the number of employees.
Together with its customers, Mylab is a frontrunner in the industry. To reach the goal of being a thought leader, Mylab organises a seminar every two years with top speakers from the intersection between healthcare diagnostics and software. It traditionally takes place in Tampere, Finland, where the company headquarters are based.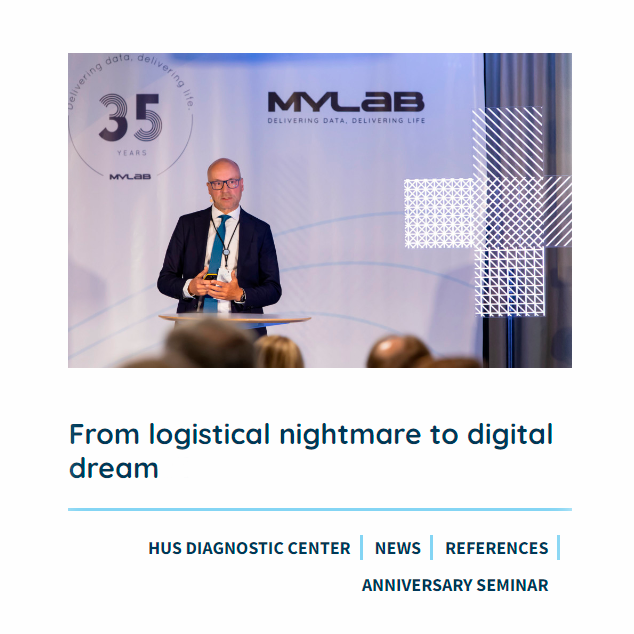 For its grand 35th Anniversary Seminar in September 2022, Mylab was looking for a trustworthy partner to produce an inspiring article series based on the event's presentations. Thanks to an earlier successful collaboration, Mylab once again reached out to Tulus for professional coverage of the two-day event.
What did we do?
Tulus' experienced journalist attended the seminar and researched and wrote five articles and social media posts. The seminar was in English.
Before the seminar:
Planning meeting with Mylab's marketing manager and marketing coordinator to discuss possible article topics, angles, main messages, priorities and practicalities.

Initial independent research on the speakers, the organisations that they represent, the topics they talked about, and the field of clinical diagnostics.
At the seminar:
Taking notes on presentations.

Coordinating with the photographer.

Conducting additional interviews.

Refining the article ideas based on presentations and discussions at the event.
After the seminar:
A list of story ideas for Mylab to comment on and approve.

Topic-specific research.

Writing five articles.

Creating SEO and web analytics metadata and captions.

Providing suggestions for social media posts.

Communicating with the speakers to ensure that the articles were fully approved by all involved parties before sending them to Mylab for translation and publishing.
Mylab took care of translating the articles into Finnish and publishing the content to its website in both languages.

"Wow, excellent article. You did a great job gathering what is essential in Mylab's story from the seminar."
The tangible result of this project is high-quality content for Mylab's website in the form of five articles in English, accompanied by social media posts.
Tulus took care of the whole content creation process until each speaker's final approval. We ensured that Mylab knew the projects' status at any time. After careful planning with Mylab's marketing team, the only task left for Mylab was to comment on and approve the ready material.
The first article was published the week after the event and the last one was sent to Mylab three months after the seminar.
"The content creator chosen for this project was one of Tulus' experienced writers, who has a journalist background and is a storyteller to the bone. She managed to get to the heart of the matter, navigating through a jungle of specialised vocabulary. This way, we made sure that the topics – dealing with ICT systems and clinical diagnostics from all angles – were presented in an informative but inspiring way", explains Taru Honkonen, Head of Marketing, Mylab Nordics.
"The communications specialist writes fluent English and speaks Finnish. She could even interview our Danish seminar attendees in their language, which was a great plus for us as well as for our Danish guests."
"From a content creation point-of-view it is important to us at Mylab that we can trust our partner's expertise. Tulus fulfilled this need excellently."
Specialist content in English, Finnish, Danish and Chinese
Are you struggling with communicating your field so both peers, customers and newcomers understand?
Tulus writers are experienced in communicating specialist content. We understand the importance of being accurate and using industry-specific terms, while at the same looking at your industry and communication effort with fresh eyes.
Where are the most interesting stories? Could they be told better, simpler or in a whole new way?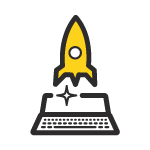 Are you looking for content with a wow effect? Contact Tulus!
Tips for smart marketing and communications on our blog!