The Summer of 2016 was a special one to me and my whole family. After living over 12 years in China, we decided to move back to Finland. Our life has since then transformed from the busy city life to a more relaxed countryside style. When compared with cities in China, even cities like Helsinki and Tampere are like villages to us Chinese.
We enjoy the fresh air, clean environment and summery sunshine in Finland. We take our two little boys hiking, picking berries in the forest, to various events…
Whenever I ask my boys which country they like more, Finland or China, the answer is always Finland. I did get a bit disappointed with this answer, but there's nothing that makes me happier than seeing my boys adapt to the new life so well. And not even I minded or complained about the long Finnish Winter. On the contrary, it is more like a fairytale wonderland, especially when you see it through your children's eyes.
Going to the dark forest searching for Tonttu, or nervously waiting for Joulupukki, and never get tired of having fun with snow.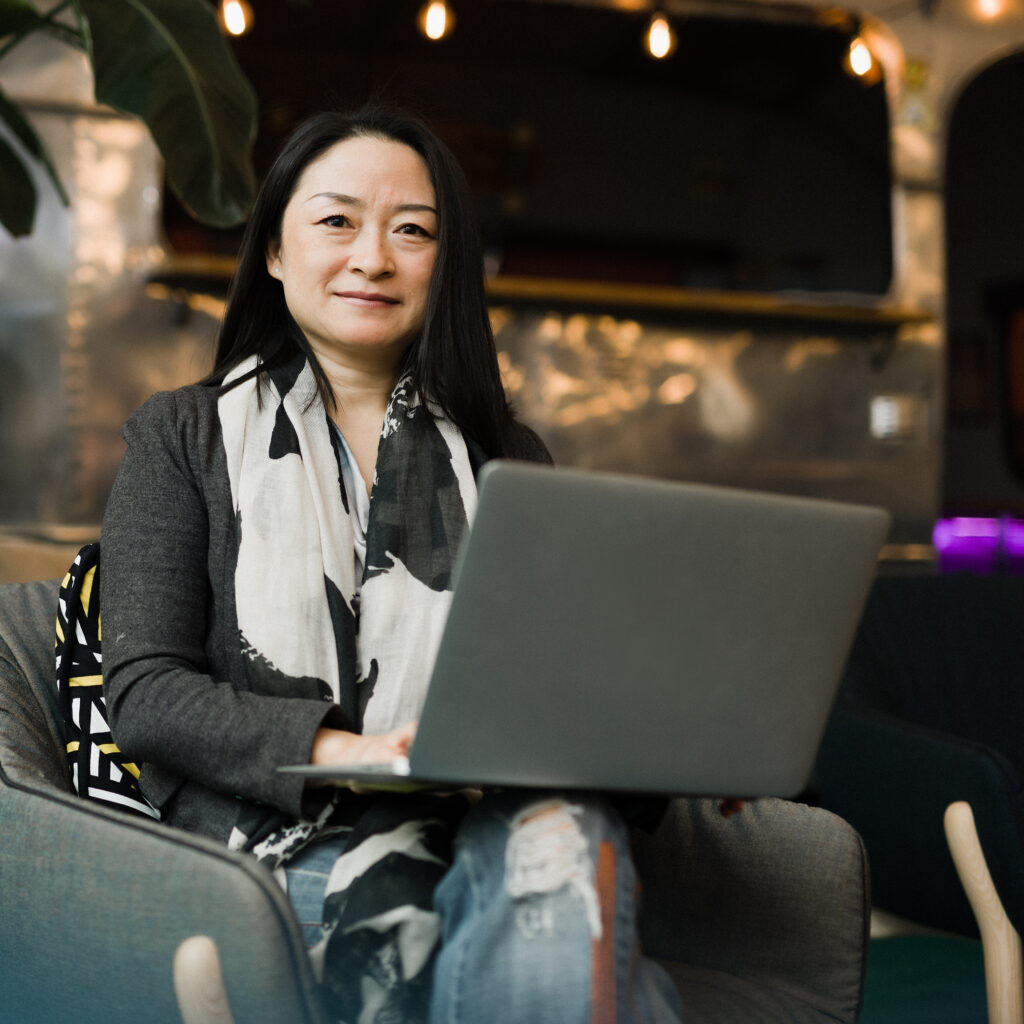 One app to manage it all
While we have settled down very well to our new life in Finland, I couldn't help missing the convenience we had when we were living in China. Especially with two small boys in the household, there can be endless to-do-list. The e-commerce boom in China has helped to ease a busy mother's life in a great deal. I used to get my shopping done, on my mobile phone through various shopping apps, Taobao, Yihaodian, Dangdang, Jindong, WeChat, after boys are in their dreamland in the evening. I shop almost everything around the household online, even fresh groceries. It was to the point that whenever there's a need for something, the first thing I do is to search online in these shopping apps, instead of going to the shop.
Among all the apps, there was one I found it is difficult to live without – WeChat. I use it for calls, video calls, text or voice messaging with my friends and families. I can pay for the taxi, shopping and utility bills, or split bills among friends when we have a ladies' night out without worrying about the change, just by simply scan each other's WeChat QR code. With one scan, I can get discounts or coupons from shops, adding contacts when meeting new friends, and sometimes just for queuing in a restaurant without actually standing in there.
On WeChat, me and my boy's classmates' moms formed a chat group to discuss school issues, to organize activities, exchange ideas, experiences of raising kids. With friend's invitation, I also joined second hand selling groups to get rid of my boys' old clothes and toys. And there's always something hilarious, interesting or adorable to share with friends and family. I take photos, videos and write shortly about it to post it on WeChat and share it with everyone in my Contact Book. I share with my circle nice stories, articles, recipes or interesting news I read. I may follow product development of a particular company I'm interested, get entertained with video clips, movie critiques, prose, novels, or simply enjoying a piece of art by following different kinds of accounts opened by either a private person, a company, or organizations.
The list of what I do with WeChat seems can go on forever! No wonder that they say WeChat is the super app, like the Swiss knife, with one app you manage it all. At this point, I couldn't help but laugh at myself about how I reacted when my sister introduced this App to me back in 2012. I thought it was just another social App, that I would not have time use as a new mother to a small boy. However, I ended up getting so hooked on it that life without it seemed to be a bit dull, inconvenient. Like many people saying, life without WeChat is like living in the past.
Be there or miss out!
Reading from last year's WeChat report, I know I'm not alone. There are over 700 million monthly active users, 94% of them use WeChat daily, 61% of them open WeChat more than 10 times per day. This also explains why they say that WeChat is advertiser's miracle. There are over 10 million WeChat official accounts opened by companies, government bureaus, art galleries, museums – it seems that everyone has a presence in WeChat. Companies, who wish to enter or expanding market share in China, or building their brand are increasingly focusing on WeChat, no matter big or small. Countries, airlines and travel agencies, who want to attract the Chinese tourist are also actively engaging in communications through WeChat. Like Visit Finland, This is Finland, Finnair, and many small travel agencies are all running actively on WeChat.
Many Finnish companies and organizations are noticing WeChat and started using it as a marketing tool. A few days ago, I read news about FinEdu Hub project. The project which is marketing Finnish higher education in Asia, and has Mr. Peter Vesterbacka on their advisory board, will also utilize WeChat to advertise.
For any organization that wishes to be relevant in China, a strong presence on WeChat is mandatory.