Social media and digital marketing
Social media and digital marketing
Social media and digital marketing are integral parts of every communication plan and every communications professional's working day.
They also represent an ever-changing and evolving collection of software technology and encounters between people and technology.
At its best, it results in a strong community and cash flow. But keeping up with the fast-paced progress is a real challenge. We are here to support you!
Contact us when you need help or a pair of extra hands for LinkedIn, Facebook, Twitter or Instagram.
Social media strategy
To ensure a smooth publishing experience on social media and a consistent look and feel, it is worth taking a few moments to develop a social media strategy.
Even if your company's communication strategy and target audiences are already well defined, you may need to target carefully considered micro-audiences on different social media channels. To find these, it's a good idea to go through and understand the analytics of the different channels, the visitors to your company website and any other relevant figures.
Once your strategy is in place, Tulus will help you take a planned and effective approach to publishing.
Social media content
Our social content takes different channels' cultures, publishing practices, audiences and tone of voices into consideration. We monitor analytics, chew it up in plain language and use the figures to develop content.
Social media content also works towards the company's strategic goals and follows a mutually agreed tone of voice. The number of emojis is adjusted according to the target audience 💪
We also help you spot content that will blend effortlessly into your social media channels and refine material for each channel.
WeChat: Number one in China
WeChat is one of the most used social media services in the world with over a billion active daily users. If you're looking to enter the Chinese market, WeChat is the easiest and most effective way to reach your target audience.
Search engine optimisation (SEO)
Are you redesigning your website and want to make sure that the visitors find it? Does your website content need a little SEO tweaking? The Tulus Radar service grabs insights and action from data!
Website
A functional and inviting website will guide your customers along the digital path. Our digital team masters search engine optimisation, accessibility factors and small and large site changes.
Social marketing & measurement
We work with you on goal-oriented, results-driven social media marketing to help audiences discover your products and communities.
Together, we'll consider and measure where your money is best used.
We'll also measure the success of your organic social media efforts and provide you with reports on reach, user engagement, website traffic and other key objectives for your business. Our reporting and measurement tool, the Tulus Radar service, is ideal for evaluating and improving the effectiveness of your social media efforts.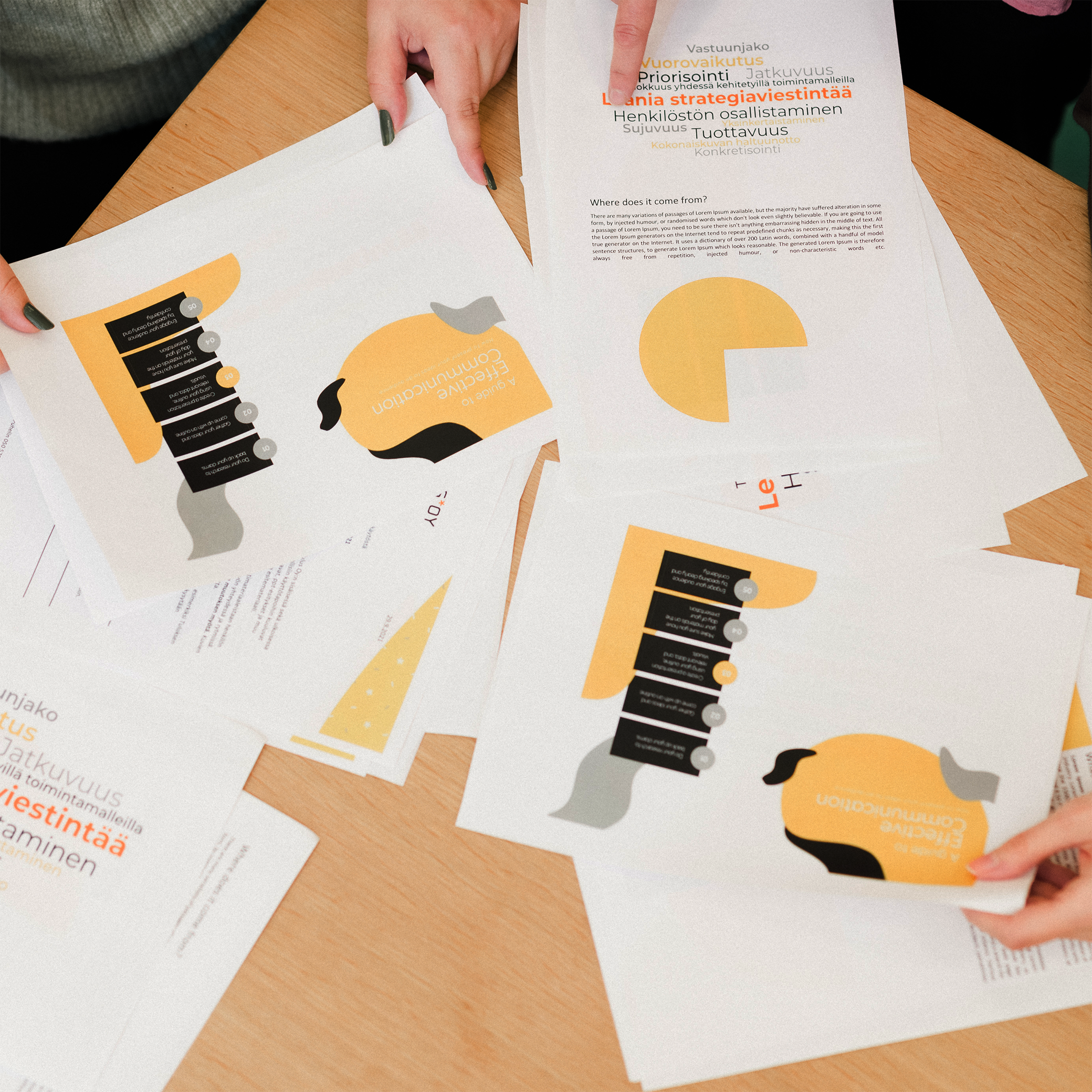 MARKETING AUTOMATION
Not everything has to be done manually. The most productive leads and delightful customer experiences are based on a deep understanding of target audiences.
Who are we trying to reach and why? How to ignite a spark through the noise? The automation of targeted marketing and stakeholder communications saves time and effort in a hurry: smart planning makes the rest of the journey easy.
Operational and communicative customer relationship management
Marketing automation
Newsletters
Project communication
Project-based stakeholder communications
CRM and customer relationship management
Newsletters
Newsletters continue their winning streak as one of the most targeted forms of direct marketing. Marketing automation has brought newsletter marketing to the present day and offers many opportunities for tailoring messages.
Tulus' experts have experience with a dozen different platforms and have at least five in use, so we can handle the production, delivery and development of your newsletter too.
Newsletter marketing
Content design & production
Visual design & graphic elements
Newsletter delivery
Reporting results and A/B testing
Our own newsletter serves of course as proof. 
You are THE BEST! Thank you for always being so proactive in sorting things out! You make our lives much easier!
Is your social media workload too heavy? Let Tulus support you!
Grappling with communication? Contact us, and let's figure it out together!