Visual design – finding your tone together
All communication requires a visual design to surround, support, frame or decorate it.
Images, colours and fonts chosen by professionals add strength and clarity to your message, reinforce your brand and help you achieve your goals.
In the digital world, the role of visuals in creating a good user experience is invaluable.
Strong visuals stimulate interest and help people categorise and process the information on offer. This is crucial for managing operations in digital environments and ensuring a smooth user experience.
Is the graphic work with presentation material taking up a bit too much of your team's working hours? Or do you need a few extra pairs of hands and eyes for a visual renewal. Take advantage of the My Tulus service!
Do you want to update your team's skills, such as using video tools or the basics of image processing? Don't hesitate to contact the Tulus Academy.
This is how Tulus helps you sharpen your message with visuals:
Print and digital publications
When you need clear, elegant and user-friendly materials for print or web, you can rely on Tulus' expertise and ability to find solutions that support your business. Visual design and layout of annual reports, sustainability reports, brochures, customer and staff magasines as well as marketing materials are the most typical types of content taking up space on our graphic designers' giant monitors.

Print and digital, Tulus style – this is what we do:
Visual conceptualising & design.

​

Publication layout.

Language versions of publications.

Managing and making digital marketing materials.

​

Web graphics: still and video.

Annual reports,

sustainability reports and catalogues: design and implementation.



Brand i

mage
Renewing your look? We can be with you right from the start or support you in bringing materials up-to-date, one webpage or slide at a time. Consistent compositions, colour schemes, fonts and graphics create a brand image that provides a home port for all corporate communications, from web pages to trade fair stands.

Branding, Tulus style – this is what we do:
Creating or renewing a brand image.
Implementing already existing reforms.
Maintaining, monitoring and developing a brand image.
Visual & graphic guidelines.
Transferring a brand image from print and web to social media content.
Information design & infographics
Data is everywhere, but how can you harness it to communicate attractively and effectively about the things that matter to your target audience? Tulus can help! Tulus' graphic designers know how to formulate a clear information package and attract audiences to it.
Infographics, Tulus style – this is what we do:
Graphs and diagrams presented in an understandable way.
Illustration packages.
Individual icons and sets of icon.
Information design that serves the user, for example for annual reports.
Illustrations & pictures
Websites and social media are devouring visual material. We help you to feed it with high quality images for usability, accessibility and optimal website functionality. Strict rules or free rein – challenge accepted!

Strict rules or free rein, we accept all kinds of challenges.
Drawings and illustrations.
Demanding or simple image processing.
Image design.
Photography: planning, practical arrangements and post processing.
Guidelines for the use of images.
Image specifications.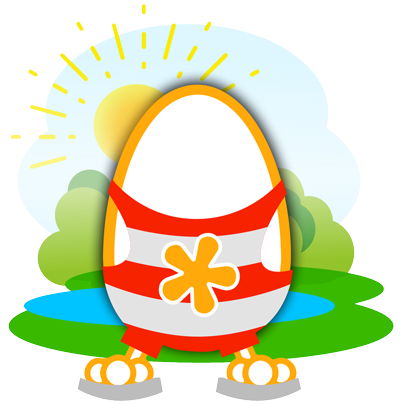 Video editing & animation
Video productions from Instagram stories to company presentations. We can manage your project from start to finish, or help you polish partially finished project.
This is what we do:
intros, illustrations and brand image
cutting and editing
subtitles
html animations
manuscripts
screenplays
animated videos on social media
Web Graphics
At Tulus, we are working hard every day to ensure a user-friendly and impressive web experience for our customers. Naturally, the visual design plays a big role!
This is what we do:
visual conceptualisation of pages

​

banners and video banners
usability design
accessibility planning
colour specification and design
illustrations
Presentation materials
Do you need impressive presentation materials for an important event? Let us help! We'll proofread from scratch or tweak a finished message to give it a polished look and feel.
This is what we do:
video presentations

presentation templates

Powerpoint presentations

Prezi presentations
Your shades of cooperation? Let's get started now!
Are you grappling with communication? Contact us, and let's figure it out together!